News and Events | Georgetown Law
Recent News View News By Category View AllBusiness & Financial RegulationCampus NewsCivil Rights & AntidiscriminationClinicsCongressConstitutional…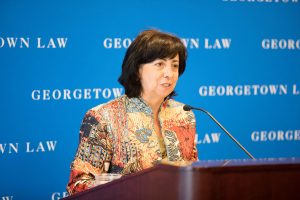 April 2, 2020
Criminal Law
Faculty
Professor Abbe Smith

Criminal defense lawyers "see the ravages of poverty, inequality, and mass incarceration up close," Professor Abbe Smith writes in her latest book, Guilty…
March 27, 2020
Press Releases
WASHINGTON – Today the House passed a $2 trillion relief package in response to the COVID-19 pandemic that the president is expected to sign.

"While this bill provides much needed relief, it fails to adequately address the needs of many of America's…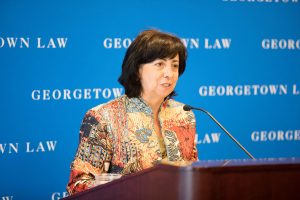 March 18, 2020
Faculty
Human Rights & Immigration
When President George W. Bush authorized waterboarding after the 9/11 attacks, Elisa Massimino saw the administration's policy as a gross violation of human rights.

Then a director at Human Rights First, she launched a campaign to end the torture…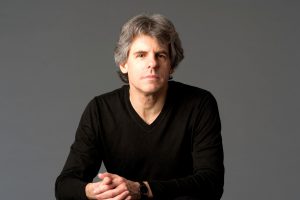 March 17, 2020
Faculty
National Security Law
On March 5, top experts on torture and interrogation programs came together at Georgetown Law to discuss new revelations about U.S. actions after 9/11. In remarks, followed by a panel discussion, organized by Georgetown Law Professor M. Gregg Bloche,…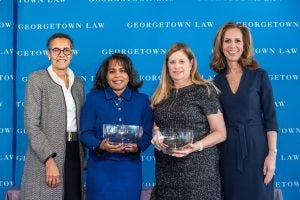 March 12, 2020
Feminism & Gender Studies
Our Alumni
If there was one truism that captured the mood at the 2020 Georgetown Law Women's Forum, it was this: "There's no straight path," said Georgetown Law Professor Hillary Sale, who moderated the opening plenary. "Some periods are very lumpy. And it's never, ever an easy work life balance."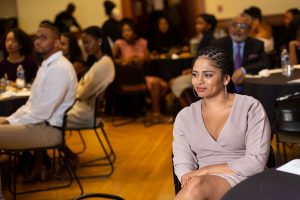 March 9, 2020
Faculty
Race & Law
It's an exciting time to be black at Georgetown.
March 9, 2020
Press Releases
Technology, Communication, and Intellectual Property
Classes will start fall 2020 for new program designed to equip technologists, Hill staff, civil society advocates and other professionals with a foundation in technology law and policy
March 4, 2020
International Economic Law
Press Releases
Tom Graham to deliver the 4th Annual John D. Greenwald Memorial Lecture: "The Rise (and Demise?) of the WTO Appellate Body"
February 27, 2020
Human Rights & Immigration
International & Comparative Law
Military
WASHINGTON – On Thursday, March 5, at Georgetown Law, leading experts on torture and interrogation programs will unpack new revelations about U.S. actions after 9/11 and discuss ongoing efforts to ensure ethical approaches to securing critical national security information.
February 25, 2020
Civil Rights & Antidiscrimination
Public Interest & Community Service
WASHINGTON – On Thursday, Feb. 27, at Georgetown Law, current and former public officials will discuss state and local alternatives to stagnant federal action on addressing hate crimes and online extremist recruitment.