What Does Our Government Do?
What does our government do? I think lots of people do not realize all of…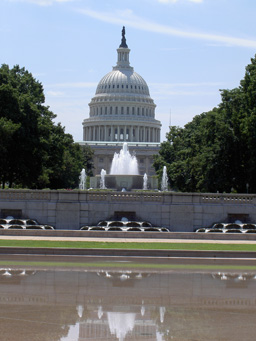 What does our government do? I think lots of people do not realize all of the things government does. I fore on take for granted all of the things our government does.
How we love to hate our government. Have you really stopped to think about what our government actually does for us? Here is an incomplete list of 100 things of what our government does, or has done, for the American people.
What Does Our Government Do?
100 Things Government Does For Americans
Air Force
Army
Art Galleries
Automobile Licensing
Automobile Safety
Bill of Rights
Business Incorporation
Border Protection
Coal Energy & Subsidies
College
Computer Research and Development
Congress
Constitution
Countless Innovations for Everyday Life
Courthouses
Disaster Assistance
Disaster Recovery
Early Childhood Services
Elementary Schools
Environmental Protection
Export Trade
Fair Business Practices
Financial Aid
Fire Fighters
Fire Fighting
First Time Home Buyer
Flood Management
Food Safety
Food Stamps
Foreign Affairs
Foster Care
Free Media
Fresh Water
Gas Energy & Subsidies
Global Positioning System
Grants
Health Care
Health Standards
High Schools
Highways
Homeownership Assistance
Housing Assistance
Hydropower
Import Trade
Independent News
Internet
Jailhouses
Judicial System
Land Management
Law Creation
Law Enforcement
Librarians
Libraries
Living Standards
Marines
Medical Safety
Medicare
Memorials
Mental Health
Middle Schools
Museums
NASA (National Aeronautics and Space Administration)
National Defense
National Guard
National Parks
National Security
Navy
NOAA (National Oceanic and Atmospheric Administration)
NPR (National Public Radio)
Oil Energy & Subsidies
PBS (Public Broadcasting Station)
Personal Protection
Police Officers
Power Research and Development
Preschools
Prisons
Product Safety
Protecting Our Liberties
Public Schools
Railroads
Rescue Workers
Roads
School Teachers
Senate
Sewage Treatment
Smithsonian Institute
Social Security
Solar Power
Special Needs Assistance
State Parks
Student Aid
Student Loans
Substance Abuse Prevention and Treatment
Unemployment Insurance
Unemployment Job Assistance
United States Postal Service
Weather Satellites
Wind Energy & Subsidies
Youth Development
Zoos
This is far from a complete list of what our government does. This was simply meant to get us to stop and think about "What does our government do?" It does a lot, nobody can argue that fact.
Feel free to post in the comments below. Did you think of any other important things about "What does our government do?" Please post your additions below.
VN:F [1.9.22_1171]
Related