University of Maine School of Law
Faculty Research Blog Maine-Arctic on Ice? By Professor Charles Norchi In January as COVID-19 swept…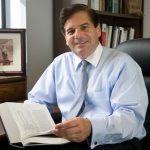 Faculty Research Blog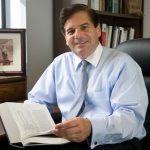 Maine-Arctic on Ice?
By Professor Charles Norchi

In January as COVID-19 swept from Asia to Europe, my science colleagues warned of a great disruptor. Our institution deploys Arctic research and teaching across a number of disciplines that appeared to be at risk. Paul Mayewski, director of the University of Maine Climate Change Institute, and I had been finalizing a June expedition to Greenland…
Is Lying Permitted in a Broken System?
By Associate Professor Thea Johnson

I am, admittedly, a crime drama devotee, and I've written on this blog before about portrayals of the criminal justice system on prime-time TV. I'm excitedly tuning into a new show that tackles the criminal system from a novel angle and also speaks to some of the themes I'm tackling in my scholarship…
Featured Subject Areas
News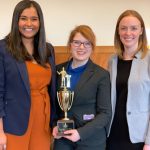 Maine Law students win 2020 Bryant-Moore Invitational Moot Court Competition
Maine Law students Shianne Bowlin '21, Hilary Forsley '20, and Sanchita Mukherjee '21 competed in and won the Bryant-Moore Invitational Moot Court Competition on February 28-29, 2020. Established in 2003, the Bryant-Moore Invitational is held annually at Howard University School of Law.
Applications now open for Maine Law's Loan Repayment Assistance Program
The University of Maine School of Law invites recent graduates who are employed in law-related public interest careers to apply for the Loan Repayment Assistance Program (LRAP). The LRAP Program is made possible by an endowment fund established by generous gifts from friends of the Law School.
Quotes in the Media