The Body Politic | Literary Hub
The following is from Brian Platzer's The Body Politic. Platzer's writing has appeared often in…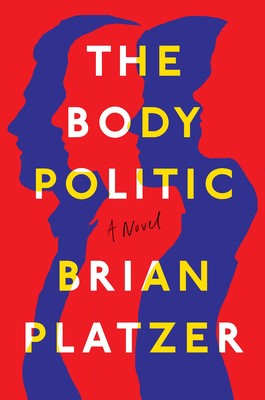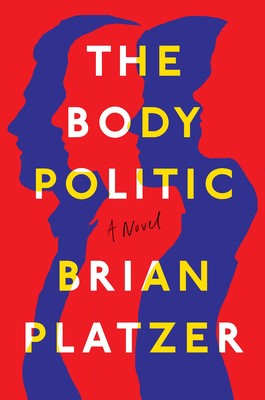 The following is from Brian Platzer's The Body Politic. Platzer's writing has appeared often in The New Yorker's "Shouts and Murmurs" and McSweeney's as well as in The New York Times, The New Republic, Salon, and elsewhere. He lives in Brooklyn and teaches middle school English in Manhattan.
Water tumbles down the black marble wall and slaps flat against the floor in time with the music. When the music speeds up, so do the pulses of water, falling, slapping, and disappearing as the next pulse falls and slaps. Tess watches it. Sips her vodka. She tries to block out everything but the water. Is it possible she sees dirt in it? Could the water not be filtered? Why, she sighs, would it be? But still, the room is dark and she must be ten feet away from the wall. Those would have to be large chunks of dirt in that water for her to see them. The music speeds up. The dirty water falls faster. It hesitates only briefly now at the wall's top lip before it falls. Tess is drunk. High. Thirty-seven years old. She feels strong. She dances in self-contained fluid movements along with the filthy falling water and the crowd around her. The music, pot, vodka, dirty water, and wall nearly fill her mind to capacity. Or nearly empty it. Nearly. She holds her glass by her thigh. She sways to the music. Nobody is looking at her, so she dares herself to drop the glass, and she does! She watches it fall, clenches for the shatter and shards, but it bounces, rolls, and settles onto the marble floor. She's disappointed. The music slows, but the others keep dancing around her. She tries to forget the glass. There's no falling water, then the music surges, and the water falls again.
Tess leans against the bar, waiting for another drink. She thinks she recognizes a man in the bar mirror and freezes, but it's no one. A stranger. It would be fun to run into someone who could tell her what the show was like—what she was missing. They could dance together! It's not like she's doing anything wrong. There are powers beyond her control that have made her drop out of her dream role weeks before opening night. She's got no secrets. She's only had three vodka tonics. And the giant bag of weed. But forget her life onstage. Forget everything but the music.
The club is bright with white lights scanning the dancers, bars, water walls, candles, and bronze cages hanging from the sky. Dancers inside the cages wear animal masks. Their muscles are oiled to their bikini lines. One is a tiger. Another is a moose. A moose? Mooses aren't sexy. Mooses? Moose. Tess forces her way to the middle of the large dance area beneath a caged man dancing in his underwear and a tiger mask. Tess roars up at him, and, farther away, across the deafening music and crowd of a thousand, the moose impossibly roars back.
It's late but Tess wants to keep going. She hasn't done it yet, truly forgotten, had the moment she'd set out for. Once, when Tess was a girl, without her mother there to watch her, she started on one side of a big open field, stared at the sun, and ran as fast as she could with her eyes wide open. Eyes, legs, and lungs raced to see which would fail first. The field went on far longer than she could have run. Nobody else was around. The sun was bright, and her eyes were burning, but so were her lungs and her legs. She was outside herself, recognizing, at seven or eight years old, the pain in the various parts of her body, and curious, as though a bystander, about which part would stop working before the others. She twisted an ankle, stumbled, screamed, but kept running. Tears blurred her vision, and she gasped for air. But she kept running. She wouldn't stop. She'd have to physically break before she stopped.
She was outside herself, recognizing, at seven or eight years old, the pain in the various parts of her body, and curious, as though a bystander, about which part would stop working before the others.
She woke up hours later in bed with washcloths on her wrists, her aunt pacing by the door. And to this day she doesn't know what happened. Which part of herself failed her? Which part let her down? Tess rushes the remainder of her drink into her mouth. The ice clicks cold against her teeth. She's failing at forgetting. At manufacturing another out-of-body experience.
A tightrope walker is crossing between cages. Tess is dancing in the middle of everyone. The music is building and thickening. Tess opens her eyes to better feel the boys and girls jump along with her, up and down and up, banging against her arms but gently. Tess wants to yell, so she yells. She wants to fly up to the cages and grab the tightrope and swing up into the lights. She wants to live in the moment, in the light. To forget the past and the future—and live only in the teasing, itching present. And for a moment, maybe five, ten seconds, there she is: thirty-seven years old, scratching, blooming, and on fire.
__________________________________
Copyright © 2020 by Brian Platzer. From THE BODY POLITIC: A Novel by Brian Platzer. Reprinted by permission of Atria, a Division of Simon & Schuster, Inc..