Society of Wedding and Portrait Photographers
Join Today The Fastest Growing Worldwide Association for Serious Photographers If you are looking for…
Join Today
The Fastest Growing Worldwide Association for Serious Photographers
If you are looking for a photographer for your wedding or family portrait then visit our photographers' directory to find a member near you. Our members photograph thousands of weddings and can provide beautiful lasting memories of your 'special day'.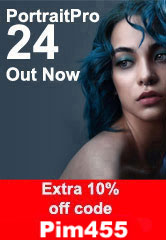 The SWPP is one of the worlds largest organisations for pro and aspiring
photographers. Members receive a range of benefits to help them in their
careers and businesses. Members have access to our photographic Forum,
comprehensive listing on our web site, online photographic gallery, Professional Imagemaker
magazine and a great deal more photo services.
Our organisation represents wedding and portrait photographers. Benefits of membership include business listing, bi-monthly magazine, mentoring programme, seminars, competitions and much, much more.
When there is such a choice of representative organisations out there you may ask yourself, why the SWPP?
To us the answer is very simple. If you are a newcomer to the industry or considering a career change then we offer the most comprehensive range of educational seminars by inspirational speakers.
The profile of our membership contains many individuals who have enjoyed active careers in many of the traditional 'professions' and to whom 'professionalism' is second nature.
We are dedicated to providing quality training and mentoring to all that ask and want to progress in professional photography without prejudice or discrimination.
If you are already in practice and want to gain that all important edge over your competitors, then we can help you too.
Want to find out more? Request a free information pack today.
Training
Advancing your photographic skills and knowledge is a must in today's competitive world. We run various seminars on photography, covering topics such as lighting, building your business, wedding photography, post productions and much more.
See our latest courses here.
Mentoring
Feedback on your work can be insightful and help move your photography on to the next level. Our mentoring team will give you advice that you can implement in to your wedding or portrait photography that will ultimately help you improve your craft.
Find out how we can help improve your photography
Competitions
Compete with fellow photographers and benefit from seeing your work standing shoulder to shoulder with some of the world's greatest images. We run competitions in many genres from wedding photojournalistic, portrait avant garde right through to fashion photography.See the latest awards here.
Convention
The Societies' Convention is set to become the most memorable gathering of worldwide professional photography with a stunning array of speakers from all over the world and over 200 of the most influential companies.
Qualifications
The SWPP has a number of levels of qualifications/distinctions, which are awarded:
Licentiate
Associate
Fellowship
Forum
If you want to talk photography with fellow photographers, then there is no better place than The Societies of Photographers' Photography Forum.
Chat, socialise and keep up to speed with the latest business and photographic trends in the privacy of a members' only forum.