Society of Camera Operators | Society of Camera Operators
  The Society of Camera Operators Announces Geoff Haley, SOC (Joker) and Jim McConkey, SOC…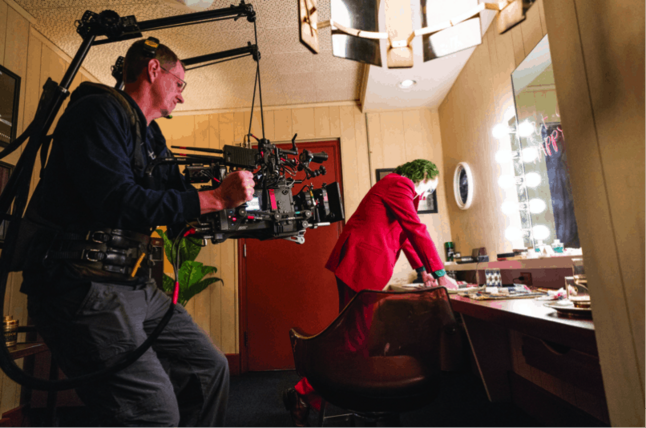 The Society of Camera Operators Announces
Geoff Haley, SOC (Joker) and Jim McConkey, SOC (The Marvelous Mrs. Maisel) As Camera Operators of the Year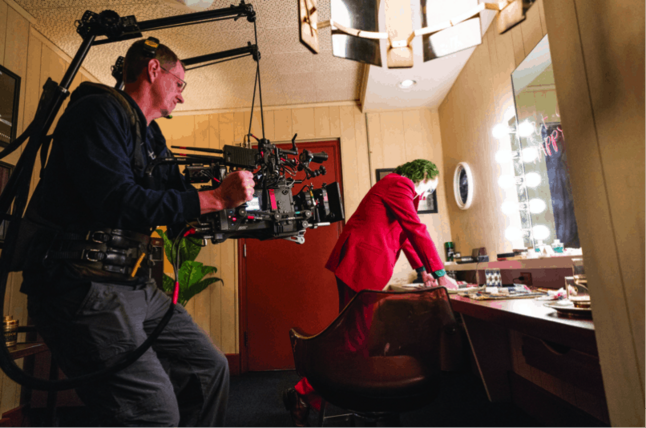 Camera Operator of the Year Recipient Geoff Haley, SOC behind the scenes on Joker.
Los Angeles, CA (January 19, 2020) — The Society of Camera Operators (SOC) announced the recipients for Camera Operator of the Year in Film is Geoff Haley, SOC and in the Television catergory: Jim McConkey, SOC, during the Lifetime Acheivement Awards on Saturday, January 18, 2020. Hosted at the Loews Hollywood Hotel, the star-studded night was streamed live to thousands internationally while over 500 industry professionals and iconic celebrities celebrated the achievements of excepetional film makers and crews.
Geoff Haley, SOC took home the title of Camera Operator of the Year in Film for his work on the Joker. Haley topped a talented group of nominees in the film category including: Sam Ellison (A Beautiful Day in the Neighborhood); Craig Haagensen, SOC (Motherless Brooklyn), David Luckenbach, SOC (Ford vs Ferrari); and Dale Myrand, SOC (Knives Out).
Jim McConkey, SOC was awarded Camera Operator of the Year in Television for his work on The Marvelous Mrs. Maisel. The TV category nominees included: Chris Cuevas (Watchmen); Mitch Dubin, SOC (Legion); Jeff Muhlstock, SOC (Mr. Robot); and Sean Savage, ACO, SOC (Game of Thrones).
Academy Award winning actress Natalie Portman was awarded the Lifetime Achievement Awards Govenor Award and legendary actress and philanthropist Jamie Lee Curtis was recognized with the Lifetime Achievement President's Award.