First step to solving a social problem: Understand the society you live in
Sociology course at SNU gives students an insight into approaching social concerns from a more…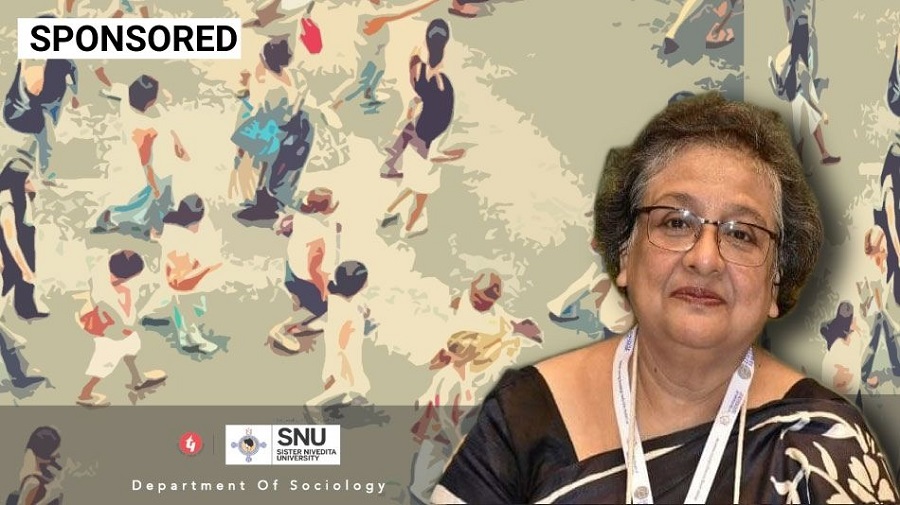 Sociology course at SNU gives students an insight into approaching social concerns from a more scientific point of view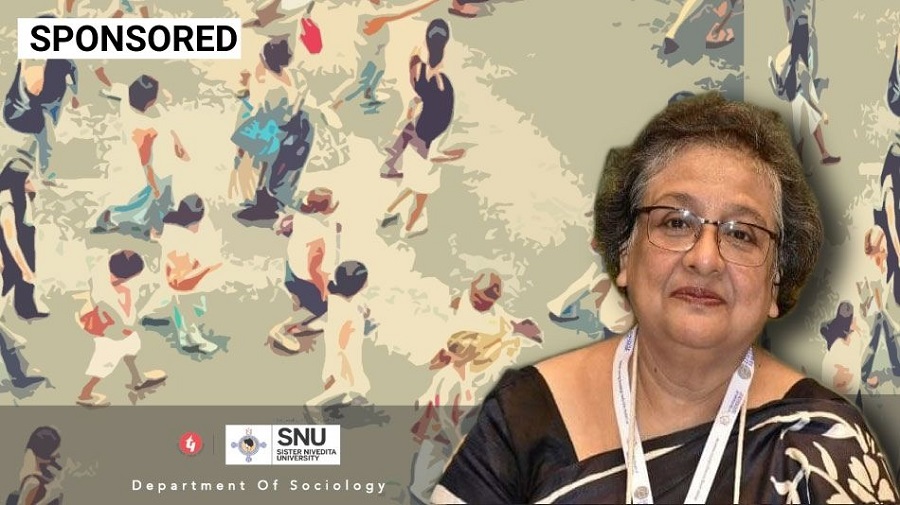 ---
---
The Sociological Imagination enables us to grasp history and biography and the relations between the two within society. That is its task and promise.— C.W. Mills, American Sociologist, 1959
 
Why Sociology
The one subject that bridges the gap between the workings of a social system and how human society works is sociology. A comparative study of human societies enables us to understand that people in different societies have different solutions to universal human problems. The present world is coping with various issues, most of which can be addressed through
scientific study of the society, since it's sociology that enables one to gain a better understanding of the social forces that shape one's own life.
Sociology focuses on the relationship between the individual and society and asks how is it that we become members of a society and yet remain individuals within it. It teaches us how we shape society and how society shapes us and how our everyday lives are connected to the lives of others around the world.
"Sociological imagination" refers to the ability to see the connection between the larger events affecting the whole society and the personal consequences for each of us in our own lives. In some instances, our personal troubles may be our own fault; but in others, they may be a result of social forces beyond our control as individuals. Acquiring a sociological imagination is the ability to understand the difference between these. When one child is sexually abused, it is a personal trouble but when 109 children are sexually abused every day (data from 2018),according to the latest India government figures (National Crime Records Bureau), it is certainly a public issue. This is not simply an issue for one family or community —it is a public health issue that affects society as a whole. Another classic example is smoking. Is it a personal thing or a public issue when the effect of passive smoking is considered on non-smokers?
Sociology is different from common sense and debunks common sense. One such example is the domestic role of women. Naturalistic or common sense would say that women raise children because this satiates maternal instincts and the child's need for a mother. Sociology would say that it's the ideals concerning domesticity and femininity that confine women to their homes.
Society and social media
We might consider social media to be a 21st-century phenomenon. And American socialist C.W. Mills would probably have said, "Is that so?"
Social media didn't pop out of thin air and land in the laps of the millennial. It must've taken root somewhere, evolved from something else. So, while we don't consider Instagram to be the lovechild of, say, the beeper, there are wider lenses we should be using whenever we contemplate current life. Indeed, nearly everything we experience today is an extension of
some prior period in life. It would be hard to call social media a personal experience. Just look at the name. But, how is it impacting you every day? How does it touch your study habits and work opportunities? How does it shape your relationships or help you identify yourself? These are questions that will have different answers for everyone. But, every time you click on that  Facebook/Instagram icon on your phone, 500 million others could be doing the exact same
thing.
And if this has already piqued your interest, an immersive programme at Sister Nivedita University will take you through the various aspects of the subject, exposing you to its nuances as you get a better understanding of society.
Why sociology at SNU
Studying sociology at SNU will enable students to interpret their relationship with the community they exist in, as the curriculum focuses on how our daily life experiences are connected to others with whom we co-exist and how we shape and are shaped by our surrounding society.
The curriculum disseminates knowledge on specific issues of sociological importance in India,with the goal of making young minds conscious about the history, potentials and possibilities of the country.
The combination of participatory, pragmatic and creative pedagogy used for executing the curricula with a view to fostering dialogue, mutual learning and critical reflection generally help students become aware of the living patterns they reinforce, create, challenge, change and recreate.
We emphasise on reading original text to impart theoretically sound, empirically grounded and methodologically rigorous education with an interdisciplinary perspective to help producing competent graduates with in-depth knowledge and skills for application of the insights of the discipline to concerns of various fields and make them ready to handle the changing job market scenario.
Enhancement of skills for reading, critical learning, academic writing and oral presentation come along with a foreign language skill which will not only empower students to meet intellectual enrichment the demands of job market globally and locally.
At SNU, teaching sociology takes a qualitative shift to discourage rote learning and encourage student participation in lessons through assignments, special lectures, film screenings, national and international seminars and webinars.
The department exposes students to areas of sociology with interdisciplinary focus such as science, technology and society, health, illness and society, childhood, youth and society,sociology of disaster, sociology of environment, which are not offered in many sociology departments in India. In fact, we introduced interdisciplinary courses before NEP 2020.
The department provides opportunities to the students to experience existing social realities first hand through rigorous methodological training complemented by fieldwork, outreach programmes, internships and other activities in collaboration with various social organisations.
Career advice and planning
SNU offers BA (Hons.), MA & PhD degrees in the subject. A major in sociology provides an ideal background to pursue a range of careers, and these include:
Business, management, marketing and advertising, personnel and human relations
Criminal justice
Social service
Social policy, politics and law
Education
The writer is PhD, McMaster University, Canada, and currently professor and head of the department of sociology at Sister Nivedita University, New Town, Kolkata.