Explore Our Collections | Wisconsin Historical Society
Click on a link below to see the collection overview page. Use that as a…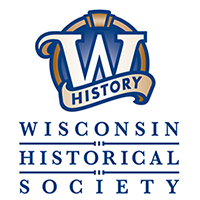 Click on a link below to see the collection overview page. Use that as a starting point for your research.
1964 Freedom Summer Project

Browse or search over 30,000 original documents from Freedom Summer, an effort by civil rights activists to integrate Mississippi's segregated political system
American Journeys

digital library and learning center containing eyewitness accounts of early American exploration and settlement.
Eugene Walter Leach Collection

This digital collection contains the papers of Walter Eugene Leach (1857-1983), a Racine, Wisconsin, historian and curator of the Racine County Museum.
GI Press Collection

This collections contains page images and searchable text of 2,400 periodicals and other items such as pamphlets and posters created by or for U.S. military personnel during the Vietnam War era.
Henry and Elizabeth Baird Collection

The papers of Elizabeth and Henry Baird from 1798 to 1937, prominent 19th-century Wisconsin settlers.
Increase A. Lapham Papers

Lapham (1811-1875) was a biologist, archaeologist, engineer, and map-maker who helped found several major state institutions and the National Weather Service.
Lizzie Black Kander Papers

View the papers of Kander (1858-1940), sometimes called "The Jane Addams of Milwaukee," including reports, correspondence, brochures, clippings, minutes of meetings, photographs and materials related to "The Settlement Cookbook".
Local and County Histories

Detailed accounts of individual cities, townships, villages, prominent residents from 1850-1920.
Maps and Atlases

More than 25,000 maps and atlases. Many focus on Wisconsin, the Great Lakes and North America. Most predate 1900.
McCormick – International Harvester Collection

Original documents and publications about the history of Cyrus Hall McCormick and the International Harvester Company.
Menu Collection

The Wisconsin Historical Society's ephemera holdings include a wide range of menus (mid-1800s to the present day) from restaurants and hotels; schools; specialized organizations and societies; private homes; and menus for special occasions such as commemorative and farewell dinners; trade conferences; political events; and meals offered during transit, such as passenger ships and trains.
Museum Collections

The Wisconsin Historical Museum contains over 110,000 historical objects and nearly 400,000 archaeological artifacts documenting the history of Wisconsin from prehistoric times to the present. Browse selected subjects from the Wisconsin Historical Museum collections.
National Register and State Register of Historic Places

Both registers include buildings, sites, districts, structures, and objects that are designated as significant in national, state or local history. More than 2,300 listings are searchable on our website. Each listing has a digital record providing basic information about the property.
Oral Histories: Wisconsin Survivors of the Holocaust

Hear the stories of 22 Holocaust Survivors and two American witnesses interviewed between 1974 and 1981.
Senator William Proxmire Collection

Explore more than 7,500 pages of articles, press releases, and photos, plus 40 oral history interviews.
Somos Latinas Project Oral Histories

View and listen to interviews of 37 Wisconsin Latinas from the Somos Latinas (We Women) History Project (2012-2016).
Turning Points in Wisconsin History

Articles, images, books, manuscripts, and other eyewitness accounts of key historical events of Wisconsin's history. Includes essays, lesson plans and reference tools for teachers.
Vel Phillips Papers

The Vel Phillips papers, 1951-2009, document the life and career of Milwaukee's Vel Phillips, whose work as a lawyer, city alder, civil rights leader, judge, and Secretary of State profoundly influenced Wisconsin's civil rights history throughout the latter half of the 20th century.
Visual Materials in Our Collections (includes formerly named Wisconsin Historical Images)

Browse or search over 100,000 digitized photos, drawings, paintings, topical galleries and other materials. Learn how you can access over 3 million images in our physical collections.
Wisconsin Architecture and History Inventory Collection (AHI)

Provides details on more than 133,000 historic buildings, structures and objects that reflect Wisconsin's distinct cultural landscape. Each property has a digital record providing basic information about the property. Most include exterior images.
Wisconsin Decorative Arts Database

Contains examples of furniture, ceramics, textiles, and other 19th and early 20th century material culture artifacts from museum and historic site collections across Wisconsin.
Wisconsin Historical Collections 1855- 1915

Thousands of pioneer memoirs, archival records, original journals, explorers' narratives, interviews, and other eyewitness accounts of Wisconsin's past.
Wisconsin Historical Society Electronic Records Portal

View Wisconsin state electronic records online.
Wisconsin Historical Society Web Archives

Online archive of selected websites of state agencies, local governments, political campaigns for gubernatorial or U.S. Senate races, topical issues and online publications.
Wisconsin Local History and Biography Articles

16,000 historical and biographical articles that were published between 1860 and 1940 from hundreds of Wisconsin local newspapers.
Wisconsin Magazine of History Archives

More than 2,000 feature articles and essays exactly as they originally appeared in the Wisconsin Magazine of History.
Wisconsin Thematic Panels Collection

Paul Vanderbilt's 96 thematic panels, containing 799 individual photographs, represent the culmination of a half-century of thinking about how pictures work.
Wisconsin Sound Archive

Listen to stories and sounds of Wisconsin's past, including oral histories, radio programs, advertising, political speeches, and more.
Wisconsin Women's History

The Wisconsin Women's History digital collection shares a selection of manuscripts and ephemera documenting the lives of women in Wisconsin.
Wisconsin in the Civil War

Over 25,000 pages of original documents including soldiers' letters, diaries, and memoirs; regimental histories and rosters; photographs, maps, biographies and battle summaries.