Analysis of The Indiana Gubernatorial Debate with Indy Politic's Abdul-Hakim Shabazz
Incumbent Republican Eric Holcomb, Democratic candidate Dr. Woody Myers and Libertarian Donald Rainwater answered questions…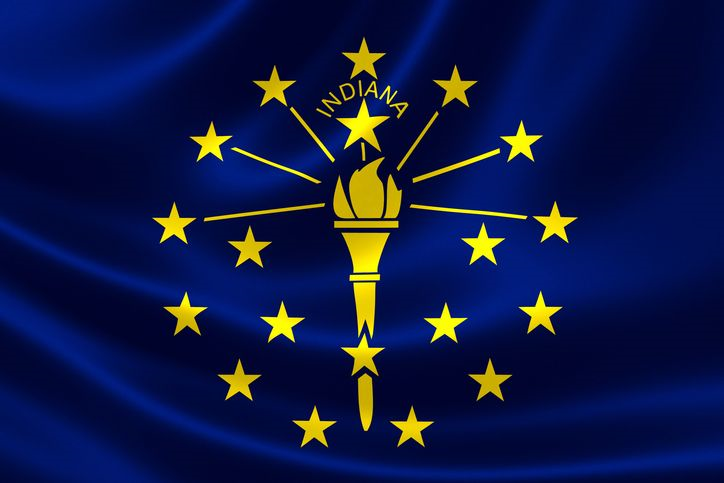 Incumbent Republican Eric Holcomb, Democratic candidate Dr. Woody Myers and Libertarian Donald Rainwater answered questions about education, the economy, guns, and the powers of government in Indiana's first gubernatorial debate Tuesday night.
Indy Politics' Abdul-Hakim Shabazz joined WIBC host Tony Katz Wednesday morning to recap some highlights from the debate and provide commentary.
Abdul-Hakim Shabazz:
"I thought Governor Holcomb was good on specifics such as tax cuts and tax rates, etc., etc. I thought Donald Rainwater did what he does best, which is talk about freedom and liberty, but not a lot on specifics per se. And I thought Dr. Woody Myers did okay and made a little bit of news by saying he would make Jennifer McCormick  – the outgoing Superintendent of Public Instruction – his Secretary of Education. But for the most part, I don't really think the meter moved all that much."
Tony Katz:
"I don't think the needle moved that much either. We have Holcomb, who is clearly in the lead; I think his internal polling puts him at about 61%. I don't know if that's accurate, but he's clearly in the lead. 
"With regard to Dr. Woody Myers; when he said 'I'm going to have Jennifer McCormick as my Secretary of Education,' I said at that moment, 'It's done, it's over, and it's very clear that this was all quid pro quo. That's how it's going to play – that Jennifer McCormick decided she's going to go after Holcomb so she can get this position because she's angry at Holcomb, and this whole thing is going to go down like garbage and turn people off.
Shifting the discussion to the battle between Libertarian candidate Donald Rainwater and incumbent Republican Governor Eric Holcomb, Katz noted that while he doesn't believe Rainwater can secure the election, he was impressed by his confidence and performance.
Katz: 
"Rainwater gave a solid performance – especially when it came to the topic of property taxes. He really held his own. I think he is the best-speaking [Libertarian] and best candidate to explain Libertarian values – even on the national stage – that I've seen in a very long time. 
"That said, how many Republicans are seriously considering going that way instead of backing Holcomb?"
Shabazz:
"I think the Republicans that are considering voting for Rainwater are the more ideological, conservative Republicans – not your more moderate Republicans.
"The problem I have with Donald Rainwater's position on property taxes is that if you eliminate them, how do you pay for roads, schools, and sewers? As the Governor said, you need to replace that revenue, and Don didn't come up with that. Rainwater said if you sell your house, the state gets 7%. Well okay, but how often do you sell your home? You need a constant and consistent source of revenue for those things. So I thought Don did well and talked about 'freedom and liberty' and the basic generalities of the Libertarian platform, but I thought he came up a little short on specifics."
Click the link below to hear Tony Katz and Abdul-Hakim Shabazz's full analysis.