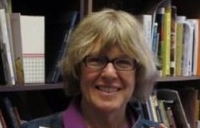 ART and POLITICS NOW – Susan Noyes Platt, PhD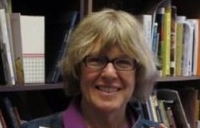 After many years as a tenured professor of art history, Susan Noyes Platt is currently an independent art historian and freelance art critic and curator, based in Seattle,Washington.
Her first book, Modernism in the 1920s (UMI Research Press, 1985)  examined the critical discourse on modern art in the New York art and academic press in the 1920s before the history of modern art was codified.
Art and Politics in the 1930s, Modernism, Marxism, Americanism (Midmarch Arts Press, 1999) looks at the interconnections of art and politics during the Depression years with a focus on criticism by Elizabeth McCausland, Anita Brenner, Charmion Von Wiegand, Alfred Barr and finally, the emergence of Clement Greenberg in 1939.
Art and Politics Now Cultural Activism in a Time of Crisis (Midmarch Arts Press, 2011)  begins with the 1999 anti WTO demonstrations in Seattle and concludes with reference to the BP Gulf oil spill
…
Read More